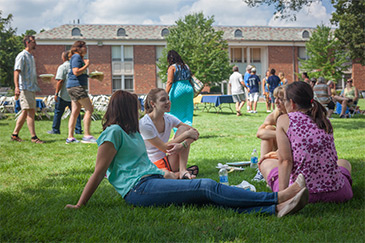 We know that you and your family have many questions and concerns as you begin thinking about all of the tasks you need to accomplish before you arrive on campus. This is why it is so important for you to attend New Student Orientation. Our goal at orientation is to help ease your transition, answer all of your questions, and help you feel more connected and comfortable with the campus and Juniata's students, faculty, and staff.
SOAR, Student Orientation and Academic Registration is the next step in your process to being an Eagle!
2019 New Student Orientation Dates:
PLEASE use the e-mail address and password that you used to apply to Juniata for registration
International Students, please check with the Center for International Education before registering for orientation and making travel plans.
Forms
The following form must be completed and submitted to the College.
Health Form (Download, Complete by Physician, Return at Orientation)
Housing Information ( You will need to set up your Juniata E-mail account before you can access Eagles Nook)